Adobe Campaign
Connecting your Adobe Campaign account
When you connect your Adobe Campaign account, you are allowing Lexer access to send data through Adobe Campaign to your audience. This can easily be set-up in the Integrations panel. This allows you to send your customer data and segments for marketing campaigns through Activate.
You will need to contact Lexer Support to connect your Adobe Campaign account with your Lexer Hub. We presently support the transfer of flat-file segments which can be ingested by Adobe.
Two key things required for set-up:
*We suggest only one (1) best IP Address.
You can find more details on how to obtain your SSH Key here: Generating a SSH Key
Benefits of an Adobe Campaign integration:
Send your personalized campaigns to more customer segments.
Import your contacts as enriched profiles.
Sending a Segment to Adobe Campaign
Using Activate you can send Segments to Adobe Campaign to create targetable Audiences within your Adobe instance.
Currently we support sending a CSV file to an SFTP shared with your Adobe account. Once the file has been delivered, you can then use that to create an Audience within Adobe Campaign.
Sending your Segment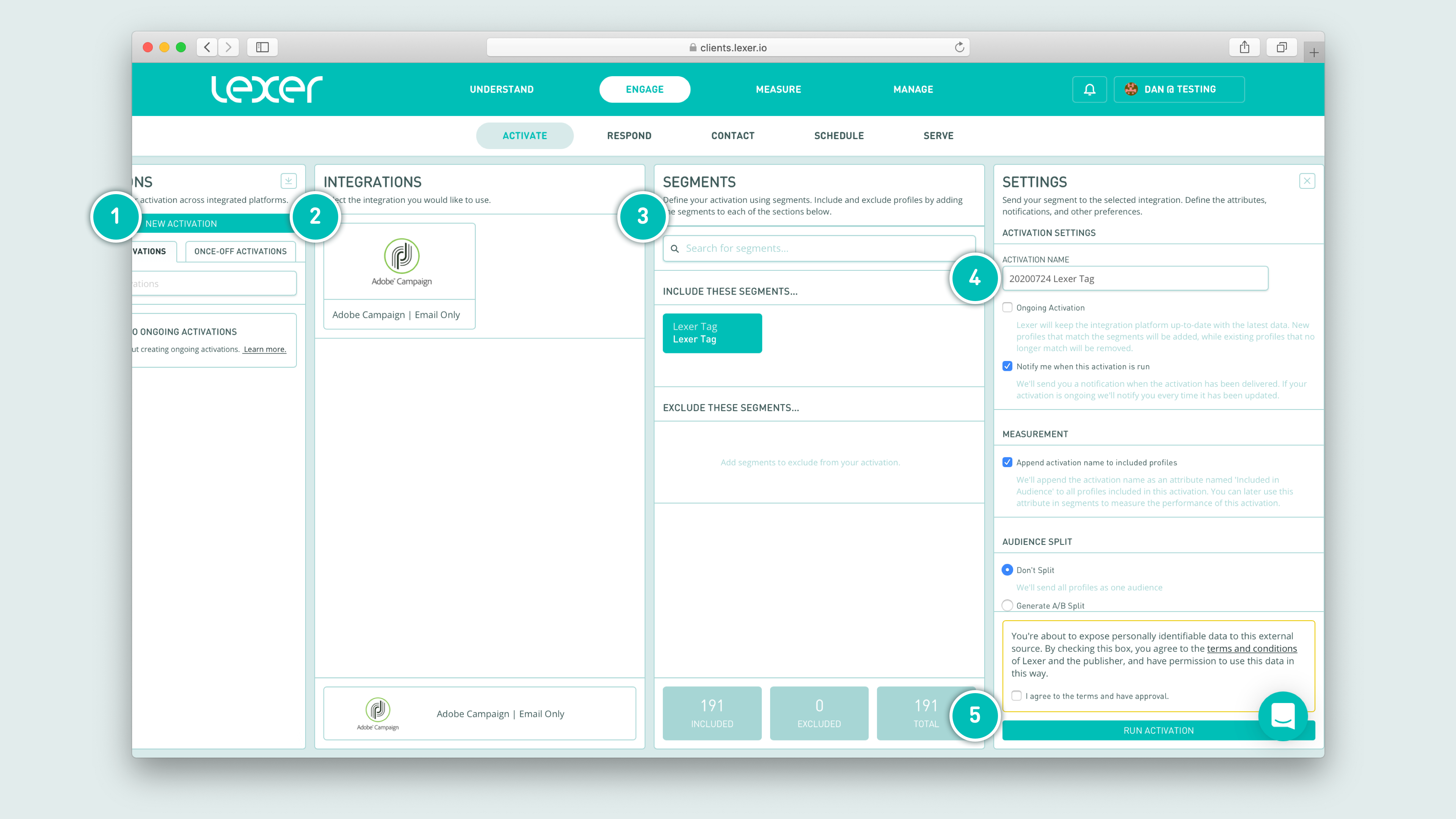 Click ACTIVATE NEW AUDIENCE to get started
Select the appropriate Adobe Campaign activation
Add your Segment(s)
Update the audience name, this will become the name of your CSV file
Agree to terms, and click SEND AUDIENCE