ActiveCampaign
Connect your ActiveCampaign account
You can connect your ActiveCampaign account with Lexer, this will permit Lexer to import your contacts from ActiveCampaign as enriched profiles as well as create and update contact email lists.
Benefits of an ActiveCampaign integration
Import your contacts as enriched profiles
Send customer email lists for marketing campaigns
How do I integrate my account?
You will need to get your API URL and Key from your ActiveCampaign account. These are found under Settings > Developer, this guide from ActiveCampaign will help you.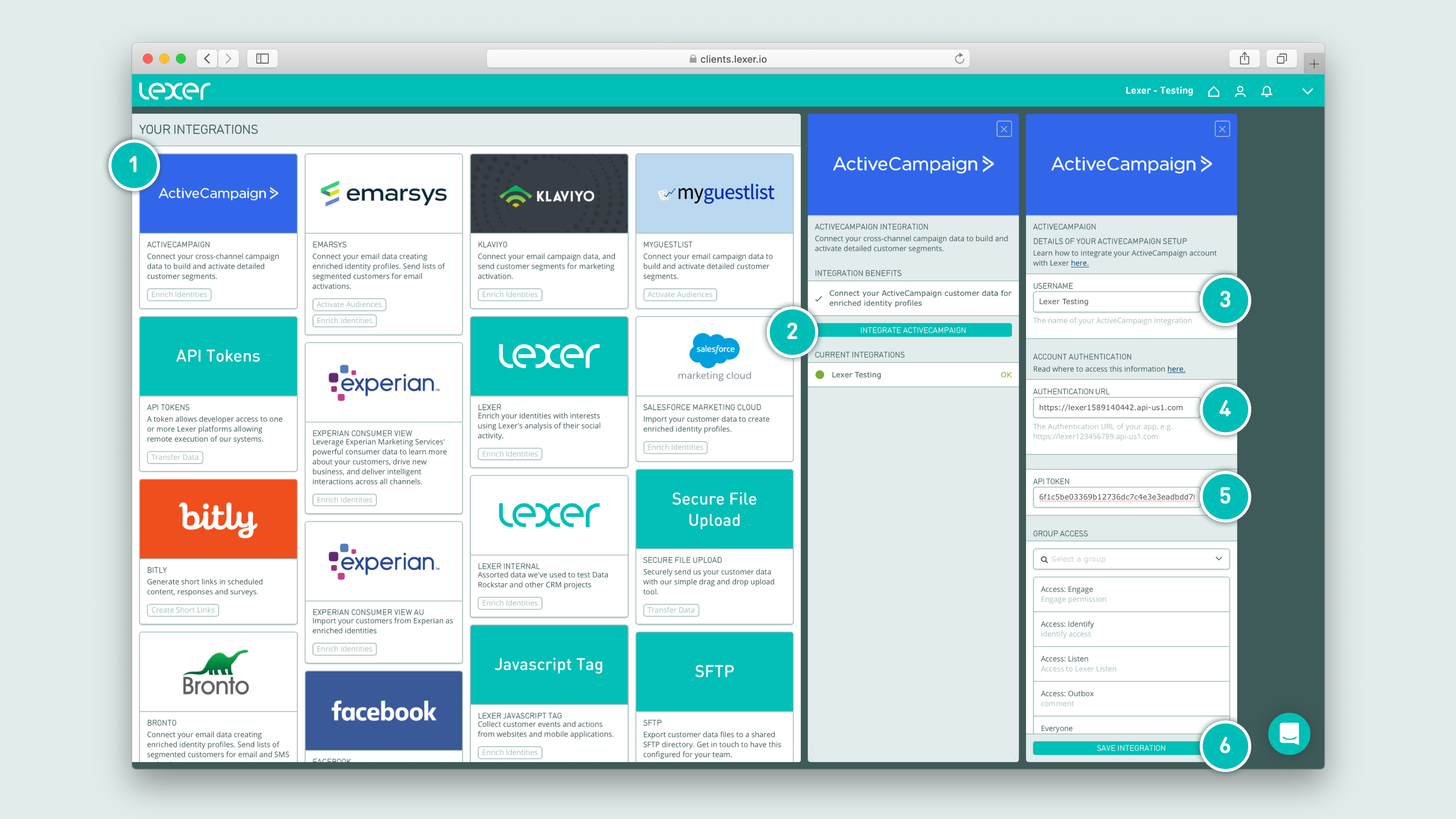 Select the ActiveCampaign tile
Click Integrate ActiveCampaign
Enter the name of your ActiveCampaign account
Paste in your Authentication URL
Paste in your API Key
Click Save Integration