BigCommerce
Connect your BigCommerce account
You can connect your Big Commerce account with Lexer, this will permit Lexer to import your contacts from Big Commerce as enriched Profiles as well as create and update contact email lists.
Benefits of a BigCommerce integration
Import your contacts as enriched Profiles
How do I integrate my account?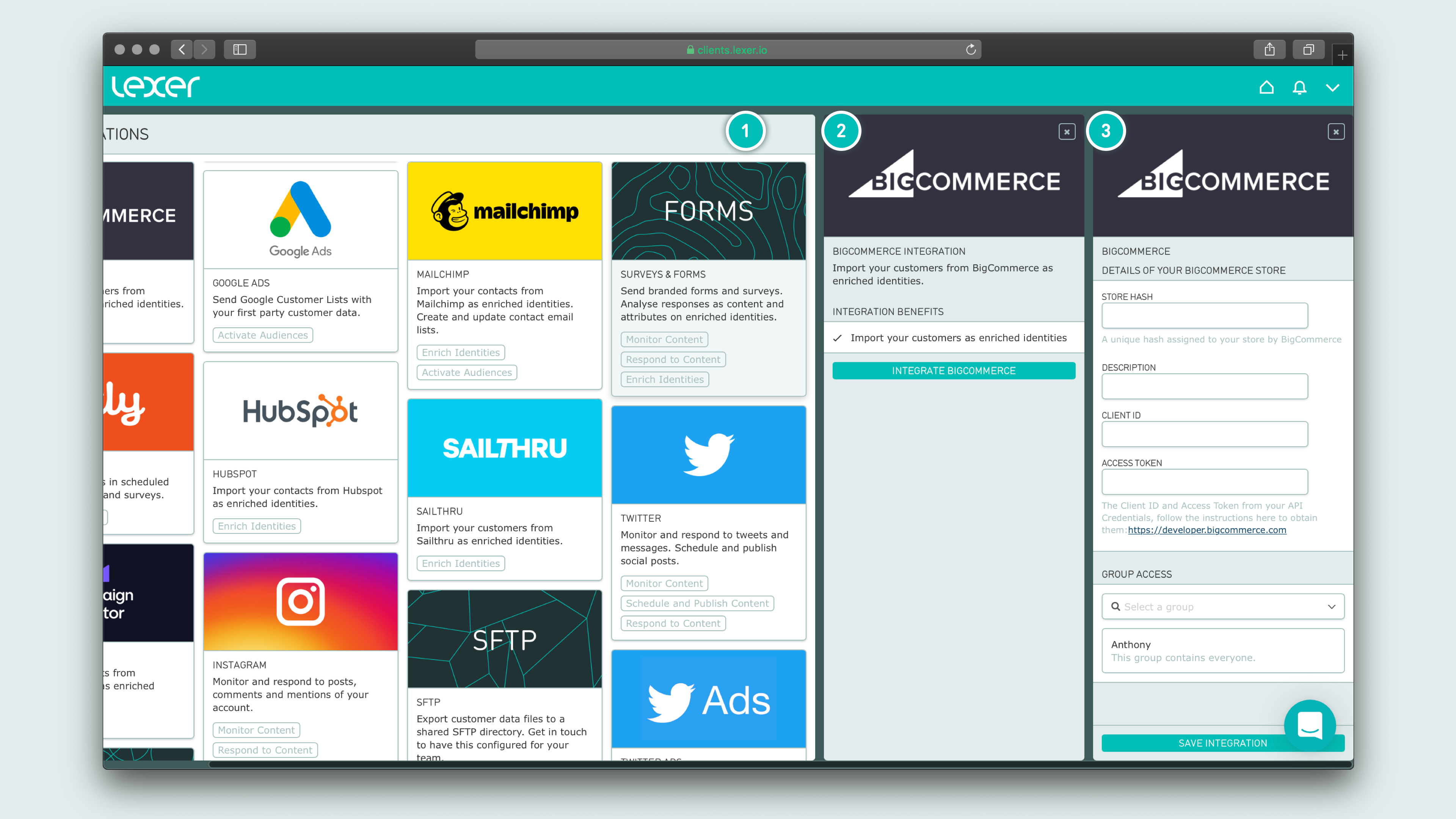 Select the BigCommerce tile, click Integrate BigCommerce, and enter your BigCommerce application details. Then click Save Integration.
This integration works by providing Lexer with your existing API token and secrets, and allowing Lexer to make these imports on your behalf. In some cases, setting up a new Big Commerce integration will require communications with Big Commerce. If this is the case, a Lexer team member will be in contact with you to have this arranged once your details are submitted.